ORIGINAL LL BEAN NORWEGIAN SWEATER!
(Sold elsewhere)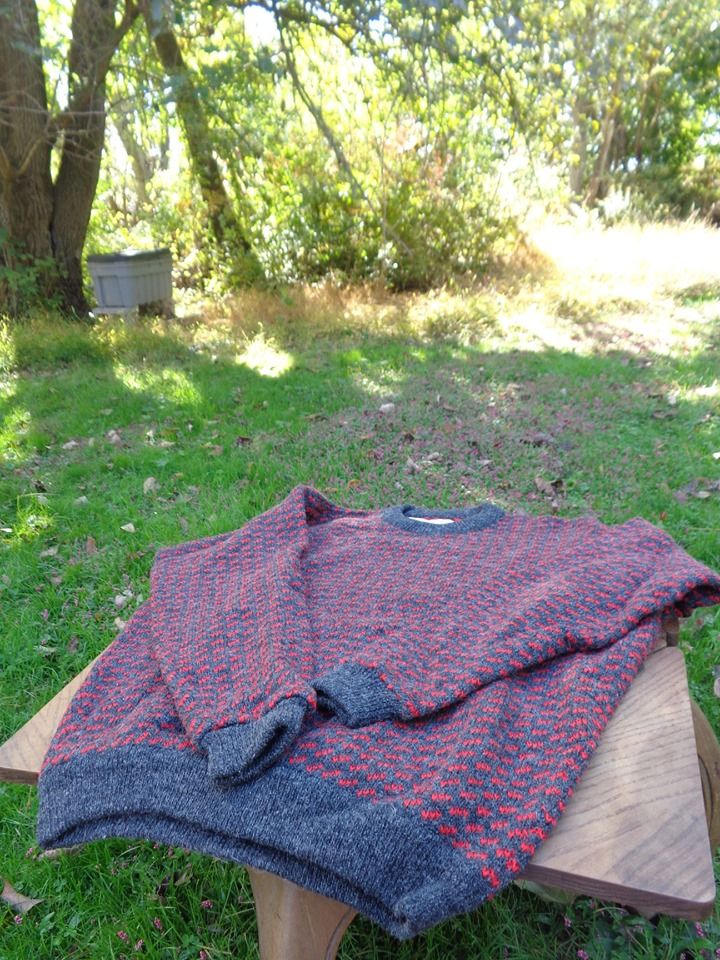 Szie XL. Measurements:
Chest: 26 1/2
Hem at waist: 18 (but easily expands!)
Sleeve: 36 1/2
Length: 26
LLB's Norwegian sweater has become an Ivy icon. Rugged, durable, and beautiful, these were first sold by LLBean in 1965.
Made in Norway, the original sweaters were a blend of 80% wool and 20% rayon, and were close to the Platonic Form of the casual sweater, and an epitome of Ivy Style through the 1980s. Unfortunately, in 1991 Bean decided to start having these made in China--with disastrous results. The sweater was then withdrawn from sale... until it was reintroduced in 2009. Alas, the new sweater was shaped differently to the old, had a more constricting neckline, and was all-wool.
THIS sweater is one of the originals--and is in excellent condition! Tagged XL, this was made in Norway of the original 80/20 wool/rayon blend. This Form of the Norwegian is no longer made.
Asking just $35, or offer, boxed, shipped, and insured in the USA.