Do you know for a fact that there is a plastic middle to the heel? The 1880s have the symbols that declare leather upper, inner and outer. Wouldn't a hidden plastic part to the heel put them in danger of contravening the Trade Descriptions Act ( if there is such a thing)? I'm assuming that you are speaking from having researched this, but it does seem bizarre for Loake to save what can't amount to very much per unit and risk losing custom as a result.
I have had around half a dozen pairs of 1880's. I departed company with the last pair only a couple of months ago. I have heels that tend to rub the inner leather lining and eventually, the lining will completely wear away. This is not a poor fitting issue in the usual sense, I have been told I have a condition called 'African heel'. The point is I can confirm Leather Man's claim; having actually worn the inner lining away, the heel stiffeners in 1880's are plastic.
Whilst I feel Loakes offer a good shoe for the money, I would concur with others that Church's really are worth the extra. Beyond this level, the law of diminishing returns become significant.
Church's (on their second sole)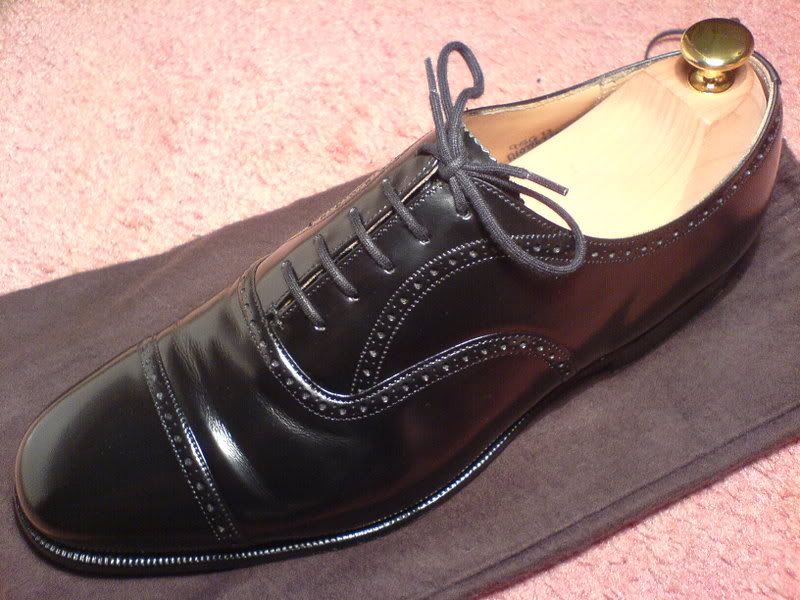 Loake 1880 (on their original sole with sole stitching fully intact i.e not much wear)