Discussion Starter
·
#1
·
Hello all - looking for some advice on jacket length with a few examples below. For years I wore a 40S (at about 5'6 it's what was always recommended), but over time, when looking in pictures, I grew to dislike the look of these jackets on myself...they just seemed to look "stubby."
After researching in these forums and checking the rules, I found that these jackets really didn't cover my behind with the extra 1/2 inch of fabric after that people recommend - they just barely covered my behind. For reference, here's a look at that jacket: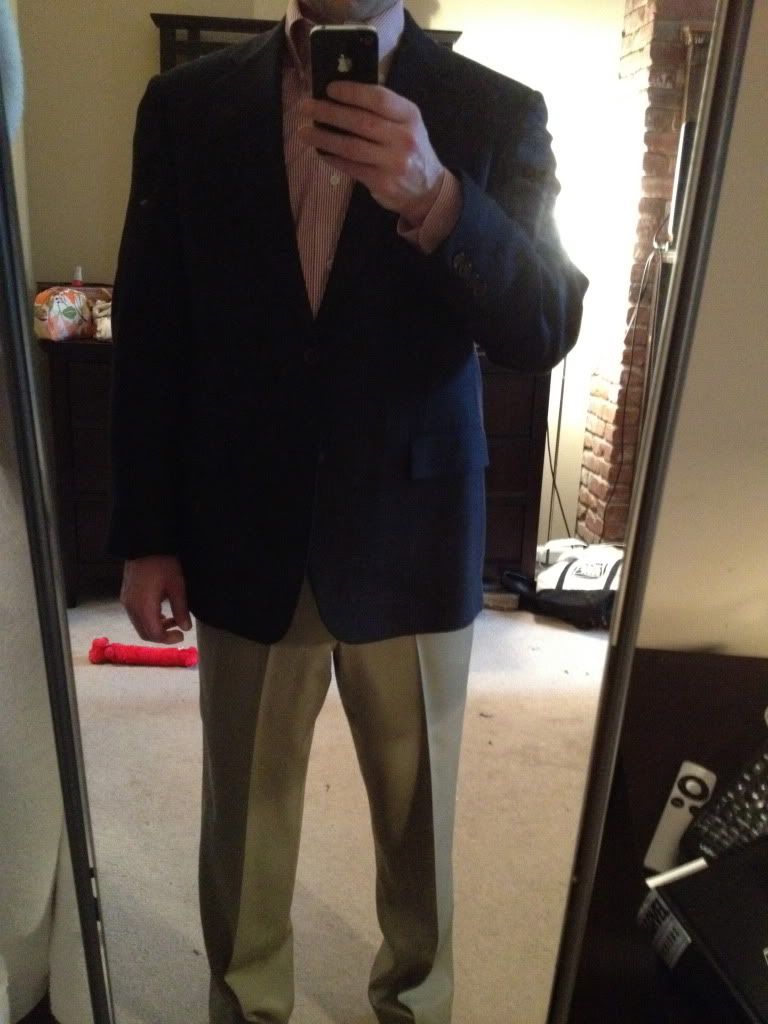 From the side:
After some discussion from my tailor, I switched my jackets to a 40R. These fully cover my behind with a little fabric to spare. Here are two examples. The first is a 40R in the Brooks Brothers Madison cut, which is clearly longer than the 40R in a Fitzgerald cut when hung next to each other in the closet: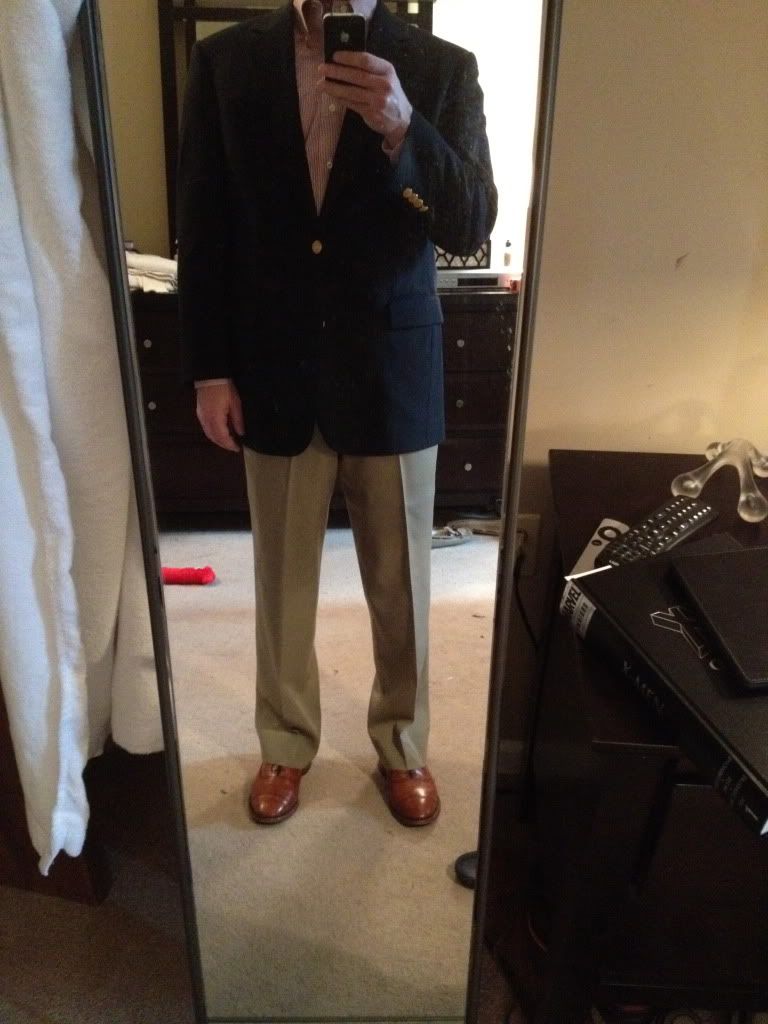 The last one is the 40R in the Fitzgerald, which sits somewhere in between: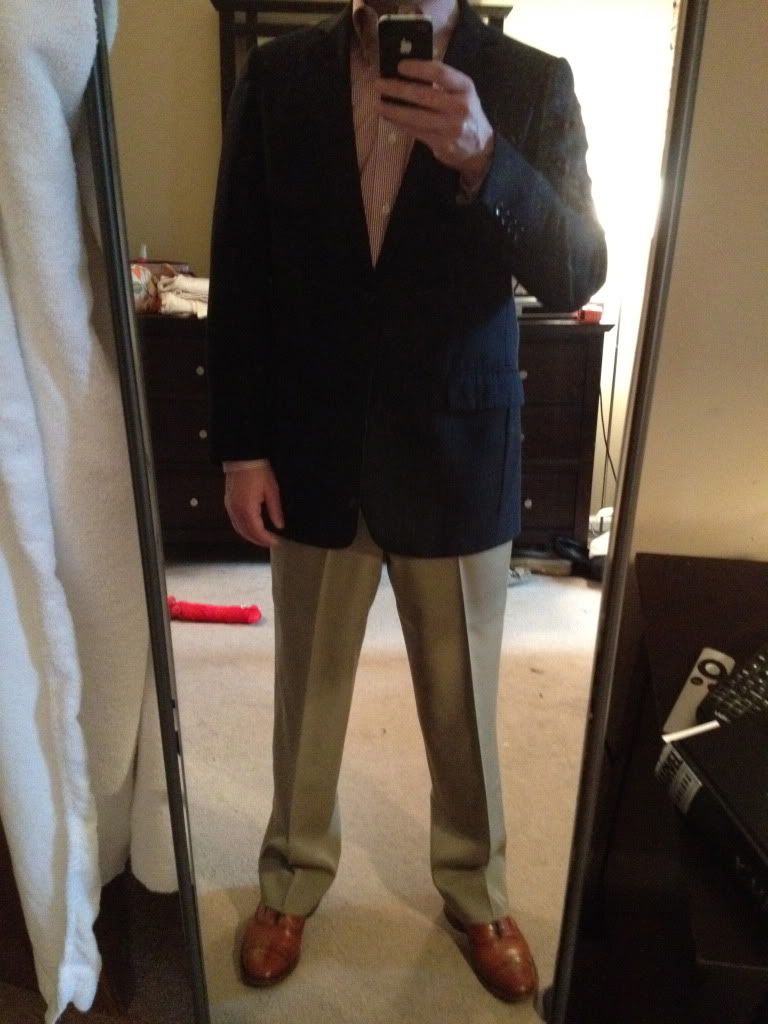 Thoughts on the fits above? Are the 40R's too long, and should I have stuck with the 40S (despite my discomfort)? Any noticeable difference between the 40R Madison and the 40R Fitzgerald on length, and would you recommend one over the other?
Help is appreciated...I must have a dozen jackets hanging in my closet mixed between these three sizes / cuts...it's driving me a bit batty figuring out which is right