Discussion Starter
·
#1
·
As I indicated in the October Acquisitions thread, I had placed an order for the Footjoy Classics Tan Split Toe Blucher on closeouts from golflocker.com. The shoe arrived today by UPS. Here are my preliminary observations.
The package was in the soft plastic shipping envelope that STP, LL Bean, etc. use for soft items. I wish they had enclosed the shoe box in another hard cardboard shipper - the soft envelope did not offer enough protection to the box and it came a bit banged up (see picture below) although the contents appeared to be none the worse for it.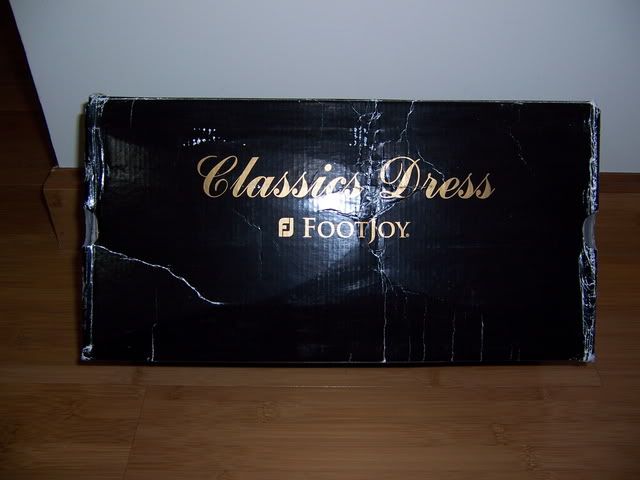 The shoes themselves were in nice black cotton shoe bags with the Footjoy logo (below).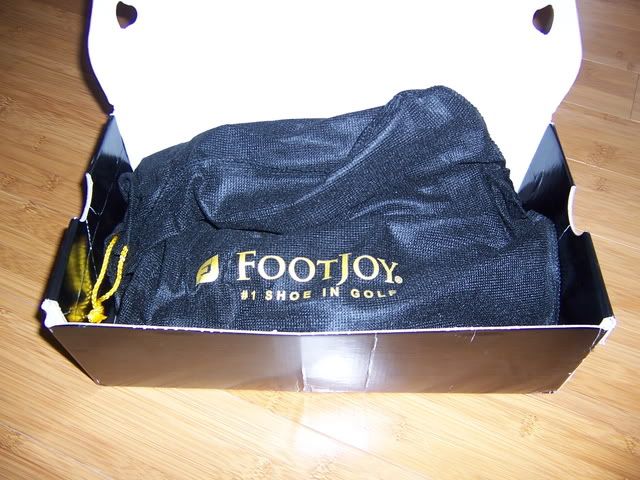 Here are various closeups of the shoes' uppers and soles.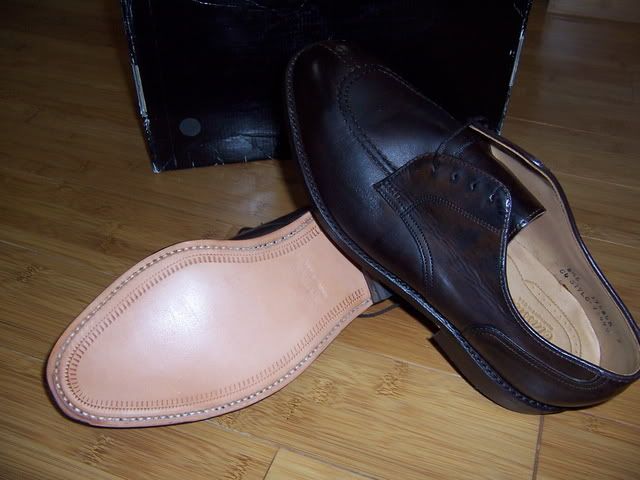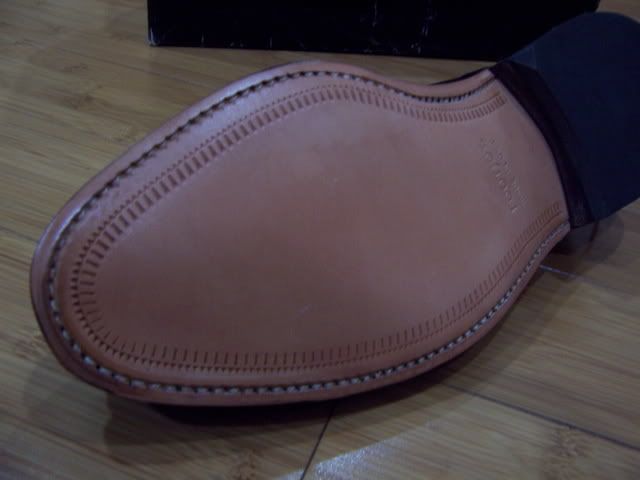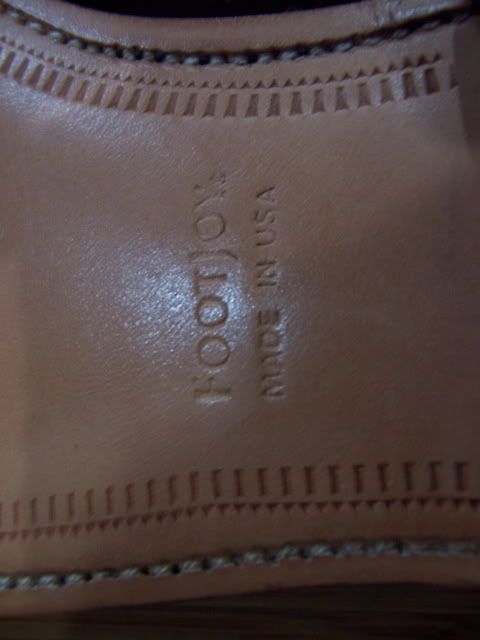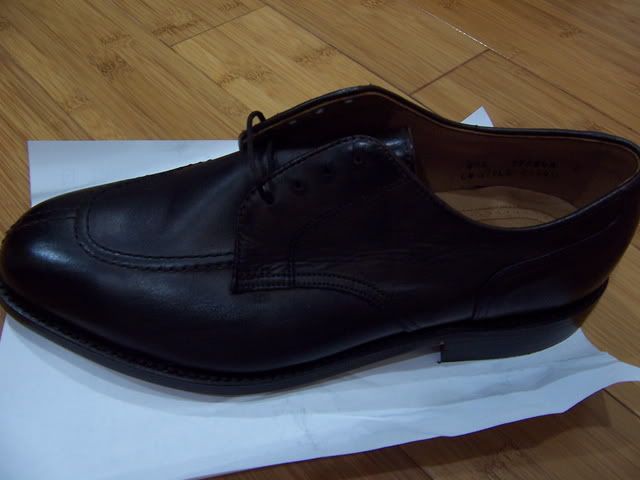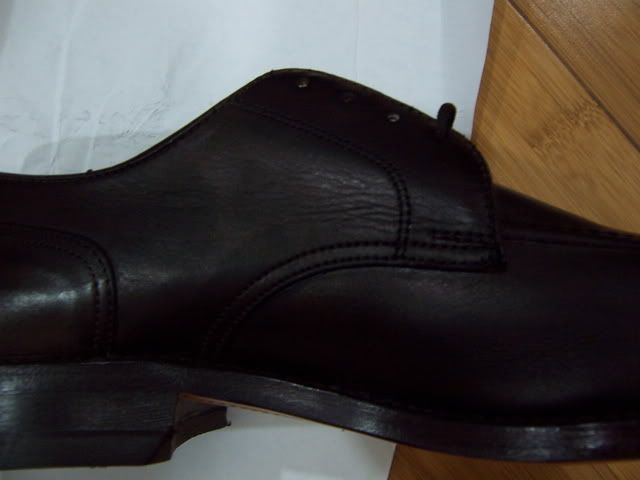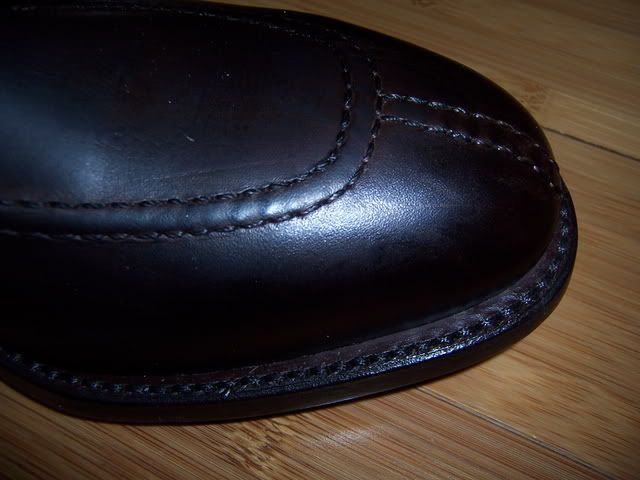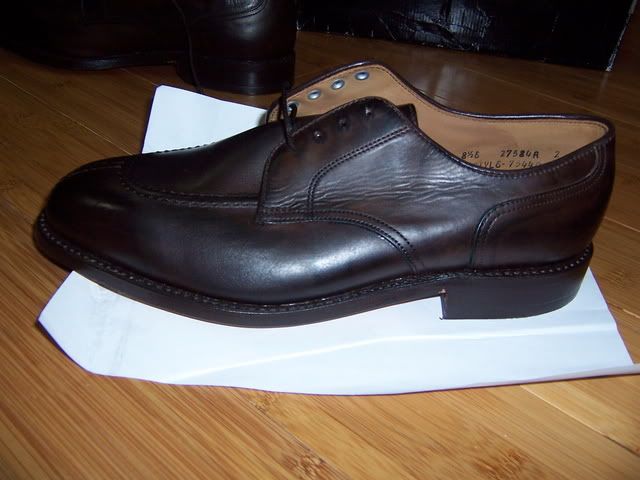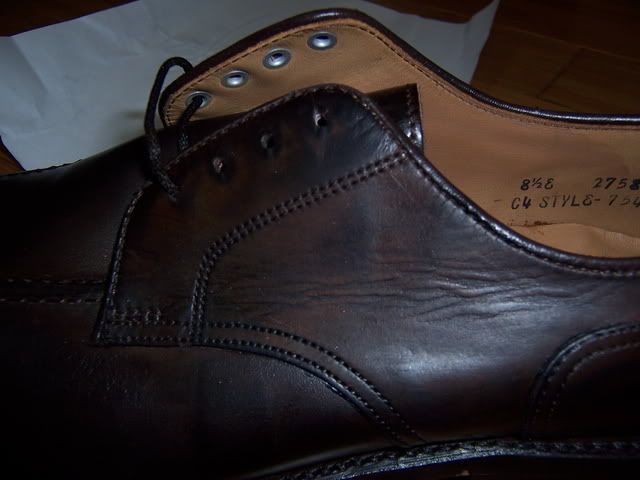 Upon first glance, the shoes appeared a lot darker than I expected, at least based on the picture from golflocker.com. The shoe construction is excellent! The stitching on both the soles and the uppers is flawless. The shoe appears to be true to size in both length and width.
The Question Marks:
The last 2 pictures show some wrinkling or striations in the leather. I don't know enough about leather shoes to know if this is normal. Also, the color is not exactly uniform - there are some signs of this in the last 2 pictures. There are slightly darker brown and slightly lighter brown regions. This does not look bad by any means and is hardly distinguishable from a distance, but I don't know if this is normal or if I should be expecting a mirror-like monochrome finish.
Overall though, I think the construction is impeccable and i am reasonably happy with it, although I would certainly invite comments from those more experienced than I am on the wrinkling and the slightly variable coloring.