Discussion Starter
·
#1
·
I like this idea put forth by Simon, and I've subconsciously looked at many clothes this way before.
These images were used to show "Too flashy vs. Too Fuddy"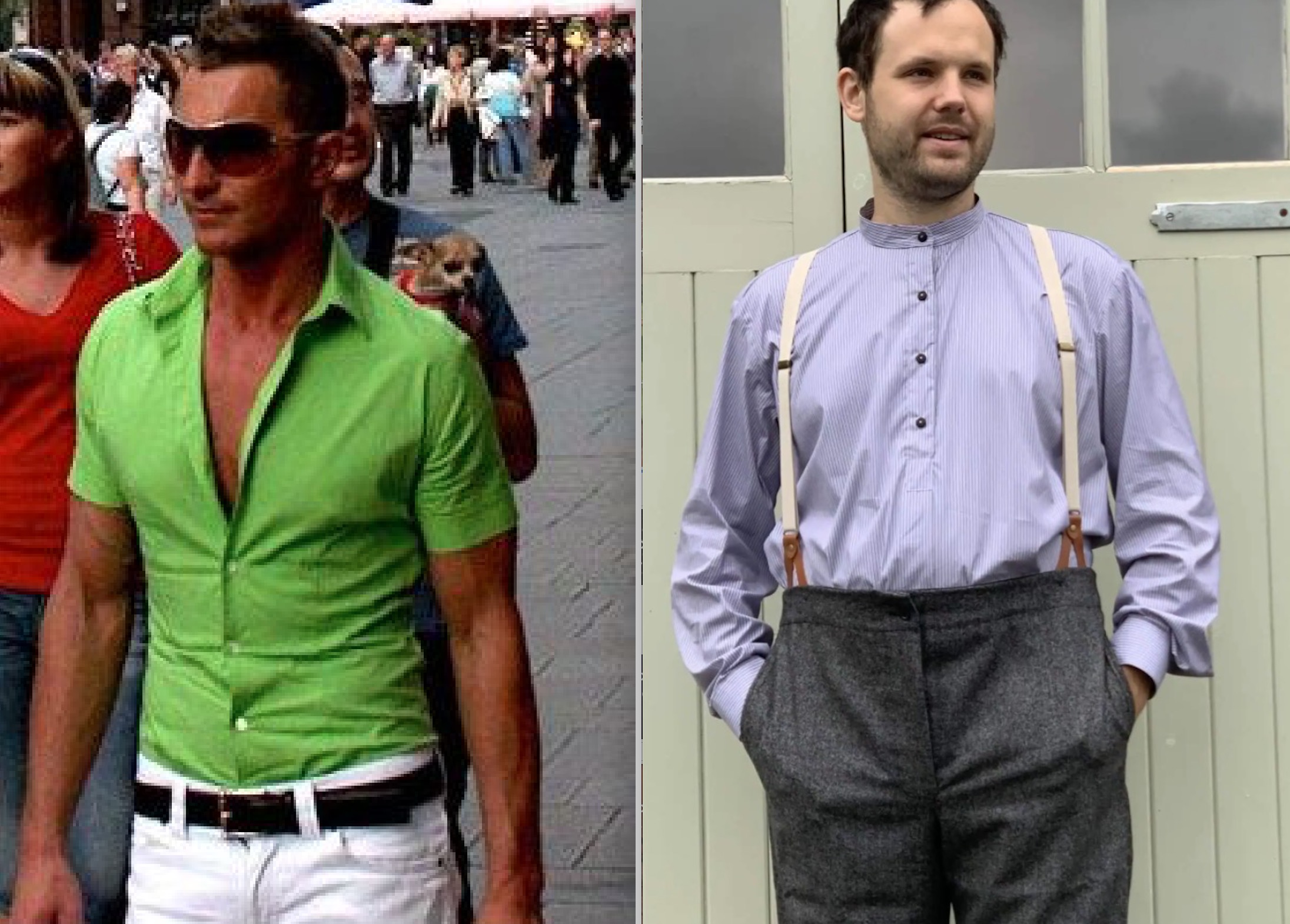 I'd say most PS and AAAC readers reach towards the 'Fuddy' side of the spectrum.
The Trad forum I'd say further leans towards Fuddy, but not the extreme, nor is it a bad thing. Simon puts it better than I can:
"And at the other end of the spectrum, I think Ivy has a particular appeal because it is classic and traditional, but also sporty.

The ethos of Ivy is casual and experimental, playfully mixing styles while understanding craft and traditions. And adding some actual sport, some genuine masculine athleticism, always helps."
Looking at my own wardrobe, most of my shoes lie close to the middle, but sports coats trend towards either more fuddy, or more flash.
Very bold rust checked coat, burgundy slub jacket, vs. navy cotton blazer and olive linen sports coat.
For outerwear, a peacoat and rust DB topcoat, vs. a patchwork Balmacaan, and bold PoW check Balmacaan.
How does everyone feel about these distinctions? Avoiding both extremes?