Discussion Starter
·
#1
·
Okay so both my mother and my wife have this thing about "matching" - as they call it - whereby the tie, in order to "match" a jacket, has to have some color in it that is identical to a color somewhere in the jacket. It's about "bringing out, for example, an otherwise subtle color." Sans this identity, the items don't "match".
I get this, I suppose, but I don't see why or how this is the only criterion for deciding what "goes" together. What about complementarity, etc.? Why doesn't something like this (see photo) go? [The jacket is a bit darker toned than it appears].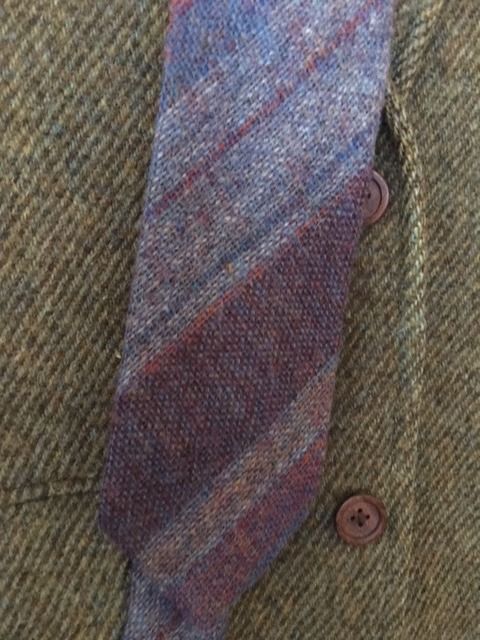 So, we were just having brunch and my wife told me if I think this tie goes with that jacket, I must be color blind. Well, what do you think - am I color blind? Well, maybe I am lol
Please be kind if you should choose to respond
We're both reading this with anticipation. No, our marriage doesn't hang in the balance. I think lol.