Discussion Starter
·
#1
·
2) LAND ROVER GEAR TWEED JACKET in BEAUTIFUL SPRING GREEN WITH OVERCHECKING!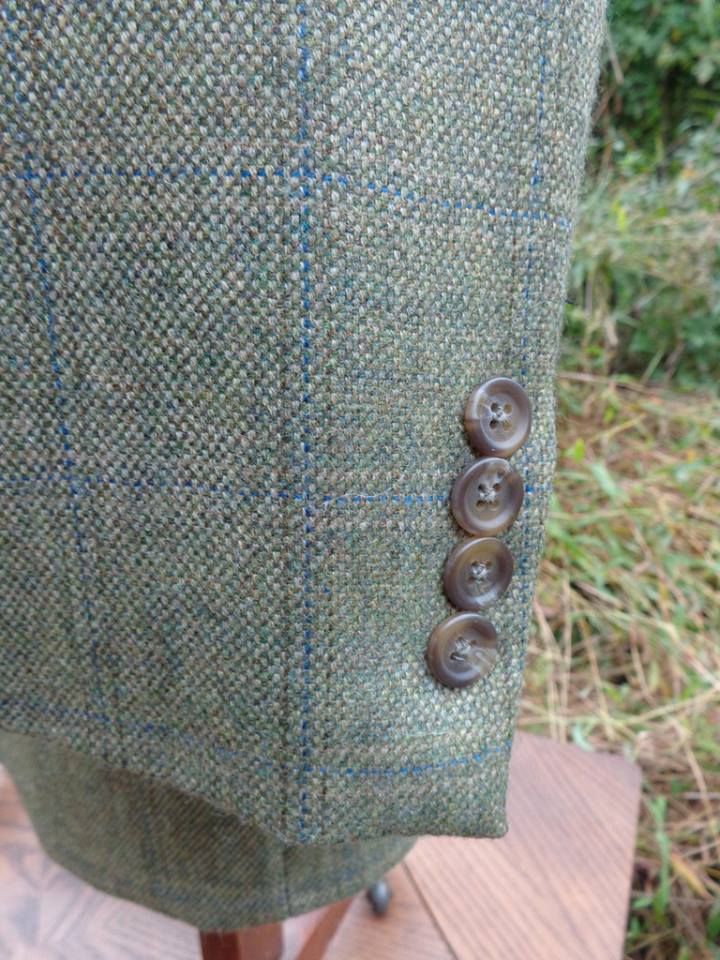 Made in Canada. Perfect for Spring, Summer, and early Fall!
Tagged 41R. Measurements:
Chest: 22
Sleeve: 25 1/4 (+1 1/2)
Shoulder: 19 1/2
Length: 30 1/2
Capitalizing on the current love of all things "heritage" Land Rover has collaborated with several clothing manufacturers to produce "Land Rover Gear"--a Land-Rover themed twist of classic clothing.
While most of these products were utterly forgettable, some stood out as Land Rover occasionally had the sense to collaborate with real clothing companies, rather than those that just placed logos on
sweatshirts
and fleeces. One of the most notable of these collaborations was that Land Rover had with Barbour.
While this isn't a Barbour x Land Rover tweed, it IS an extremely well-made and beautiful jacket, Made in Canada. True to its British heritage by way of Land Rover this is inspired by a traditional hacking jacket, with a three button front, darts, and a wonderful moss-green base with (extremely!) subtle overchecking in Royal Blue, cream, and chestnut.
Is is unvented, fully canvassed, and fully lined, with four button cuffs. It is in absolutely excellent condition; the two exterior pockets are still basted shut!
Despite being made for Land Rover this is a *real* tweed jacket, and so is a bargain at just $35, or offer, boxed, shipped, and insured in the USA.
PS: If you're interested in Land Rovers, one of the best defences of them as city vehicles is given in Iain Banks' novel *Dead Air*!